Hamburg
Here you'll find tickets to attractions, sightseeing tours, cruises and more in Hamburg. Prebook your tickets and tours from home and secure your spot on the popular tours! Enjoy a romantic Moonlight Cruise and see Hamburg light up in the dark or go sightseeing with the Hop-On Hop-Off Boat Cruise.
Lista de sucessos
Ordenar por:
A - Z
Preço
Recomendamos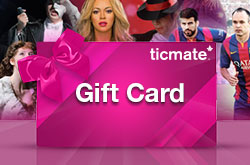 Cartão-Presente
Clientes satisfeitos
Londres em 3 dias
"Uma experiência otima"
(313)
Sandra, Guimarães
SEG, 13 MAR 2017
Veja todos
Por que comprar conosco?
Mais de dois milhões de bilhetes vendidos
Pague em euros, sem taxas a mais
25 anos de experiência em vendas de bilhetes
Os sistemas de pagamento são 100% seguros